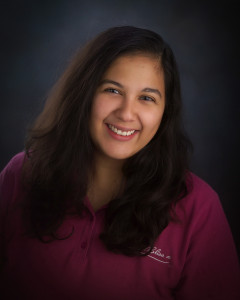 Anna is a Graduate of the Institute of Therapeutic Massage and was licensed by the Ohio State Medical Board in 2010. She began helping people as a State Tested Nurses Aide and continues to provide massage for the elderly today. Anna has served as a  Board Member of the Janet Phlegar Foundation, a non-profit organization that provides college scholarships to children of parent(s) battling cancer. She volunteers her services to other various non-profit organizations, as well. Anna is committed to helping the community one massage at a time.  Her modalities of expertise include Prenatal, Geriatric, Nerve Entrapment, and Deep Tissue Massage. Anna spends her free time with family and friends and enjoys singing and playing music.
Andrew is a 2003 graduate of the American Institute of Massage Therapy and has been licensed by the Ohio State Medical Board to practice massage therapy since 2004. He has worked in a variety of settings over the years including chiropractic office, salon and day spa, and private practice. For almost nine years, Andrew was an adjunct faculty member of the Massage Therapy Program at Owens Community College teaching massage theory and practice, anatomy and physiology, and business and ethics as it pertains to the practice of massage therapy. Andrew is a certified aromatherapist and has extensive training in myofascial release, trigger point therapy, neuromuscular rehabilitation, Aston Kinetics, and prenatal massage. He was also named the 2010 Regional Therapist of the Year. When not practicing, Andrew is a high school science teacher, a world traveler, and an outdoor enthusiast.
Crystal is a graduate from the Northwest Academy of Massotherapy and has been licensed by the Ohio State Medical Board since 2002. Crystal has worked in wellness centers throughout Northwest Ohio and California as a therapist and yoga teacher. She has spent time volunteering for Ahava Ministries, in alliance with the Victory Center of Northwest Ohio, offering massage for people living with cancer. Crystal is certified in Advanced Thai Massage, Sports Massage, Myofascial Release, Deep Tissue, and Hot Stone Massage. Combining her love of sports, therapy, and the integration of yoga with kinesiology, she has worked with many athletes and sports teams, including The Toledo Mudhens and Detroit Redwings. Crystal enjoys spending time with her family, friends, music and practicing yoga.