Robert has been practicing Reflexology for nearly fifteen years and licensed to perform massage for nearly eight. A graduate of The Institute of Therapeutic Massage, Robert has worked in Northwest Ohio since becoming licensed. Robert is certified in a variety of modalities but specializes in Headache & Migraine Relief, Reflexology, and Hot/Cold Stone Massage. Robert has made it his mission to help his community through volunteering with The Victory Center. Robert is a classic car enthusiast and enjoys playing music and spending time with his family.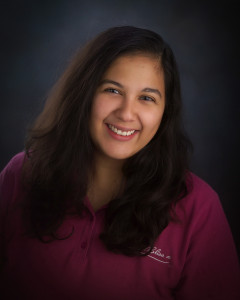 Anna is a Graduate of the Institute of Therapeutic Massage and was licensed by the Ohio State Medical Board in 2010. She began helping people as a State Tested Nurses Aide and continues to provide massage for the elderly today. Anna is also a  Board Member of the Janet Phlegar Foundation, a non-profit organization that provides college scholarships to children of parent(s) battling cancer. She volunteers her services to other various non-profit organizations, as well. Anna is committed to helping the community one massage at a time.  Her modalities of expertise include Prenatal, Geriatric, Nerve Entrapment, and Deep Tissue Massage. Anna spends her free time with family and friends and enjoys singing and playing music.
Kara is a recent graduate of Orion Institute, formerly Healing Arts. She graduated salutatorian of the 2017 spring class and received her certification in Reiki. She recently shifted studied from nursing to massage therapy to provide people with help in a holistic way. She plans to continue her studies in craniosacral work  and structural integration. With her knowledge she hopes to continue to help the community. Kara is a member of the Filipino association of Toledo . She also enjoys gardening and spending time with family.